Das perfekte Verbrechen - (2007) - Netflix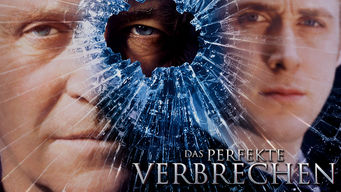 113 m -
Crime Movies
Director:

Gregory Hoblit

Cast:

Josh Stamberg

,

Bob Gunton

,

Fiona Shaw

,

Cliff Curtis

,

Billy Burke

,

Embeth Davidtz

,

Rosamund Pike

,

David Strathairn

,

Ryan Gosling

,

Anthony Hopkins

Netflix Rating:

3.8/5
Rotten Tomatoes Score:
0/100
Countries Available in:

Not available in your region? Sign up for ExpressVPN to unblock Netflix!

Available Since:
05.07.2015
Trailer:
Similar Titles:

Synopsis
Wealthy, brilliant, and meticulous Ted Crawford, a structural engineer in Los Angeles, shoots his wife and entraps her lover. He signs a confession; at the arraignment, he asserts his rights to represent himself and asks the court to move immediately to trial. The prosecutor is Willy Beachum, a hotshot who's soon to join a fancy civil-law firm, told by everyone it's an open and shut case. Crawford sees Beachum's weakness, the hairline fracture of his character: Willy's a winner. The engineer sets in motion a clockwork crime with all the objects moving in ways he predicts.
Other Titles Being Viewed Right Now