City Hunter: Bay City Wars - (1990) - Netflix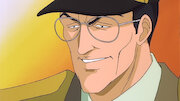 How To Unblock Every Movie & TV Show on Netflix No Matter Where You Are
42m -
Action & Adventure
A high-tech luxury hotel becomes the site of a hostage crisis. Ryo must find his way inside to save his friends and prevent a nuclear attack.
Director:

Kenji Kodama

Cast:

Osamu Saka

,

Akira Kamiya

,

Miki Ito

,

Yoko Asagami

,

Tessho Genda

,

Kazue Ikura

,

Yuko Kobayashi

,

Sergio Ayala

,

Martin Blacker

,

Jana Brockman

,

Mingo Chavez

Netflix Rating:

7.2/5
Rotten Tomatoes Score:
0/100
Countries Available in:

Not available where you live? Learn how to unblock Netflix & watch this title.

Available Since:
2020-03-19
Similar Titles:

Synopsis
Rival private eyes Ryo Saeba and Umibozu must find a way into a high-tech luxury hotel to rescue their friends who are being held hostage and stop a mad South American dictator's plans to use the hotel's supercomputer to unleash a nuclear holocaust. Highly reminiscent of Die Hard, right down to a scene where Ryu bunjee-jumps off of the roof of the hotel skyscraper with a fire hose.
Other Titles Being Viewed Right Now