Blood Brother - (2018) - Netflix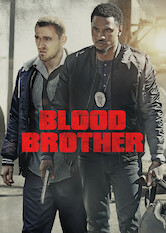 1h25m -
Action & Adventure
How To Unblock Every Movie & TV Show on Netflix No Matter Where You Are
1h25m -
Action & Adventure
After 15 years in prison, an ex-con targets friends who let him serve time for a collective crime. But one of them's a cop, and he won't go down easy.
Director:

John Pogue

Cast:

Hassan Johnson

,

J.D. Williams

,

China Anne McClain

,

Trey Songz

,

Ron Killings

,

Joy Lofton

,

Jack Kesy

,

Fetty Wap

,

Tanee McCall

,

Bill Martin Williams

Netflix Rating:

4.4/5
Rotten Tomatoes Score:
0/100
Countries Available in:

Not available where you live? Learn how to unblock Netflix & watch this title.

Available Since:
2020-03-01
Trailer:
Similar Titles:

Synopsis
Brother's Blood takes place on the mean streets of a city in decay, where a recently released convict begins to take murderous revenge against his childhood friends, whom he believes let him take the fall for a crime they collectively committed. As the bodies start piling up, one of the friends, now a cop, will stop at nothing to put an end to the murderous rampage and to right the many wrongs of their tragically violent past.
Other Titles Being Viewed Right Now