Die Ontwaking - (2015) - Netflix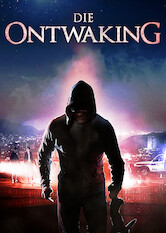 1h29m -
Thrillers
An inexperienced murder detective joins a desperate search for a deranged serial killer who possesses a deep obsession with young women's skin.
Director:

Johnny Breedt

Cast:

Gys de Villiers

,

Juanita de Villiers

,

Gerard Rudolf

,

Christine Tesco

,

Paul Eilers

,

Jaco Muller

,

Pete Spyropoulos

,

Armand Aucamp

Netflix Rating:

6.5/5
Rotten Tomatoes Score:
0/100
Countries Available in:

Not available in your region? Sign up for ExpressVPN to unblock Netflix!

Available Since:
2020-01-20
Similar Titles:

Synopsis
A gruesome and action packed crime-thriller. 'Die Ontwaking' explores the psyche and motivations of a serial killer, Abel, owner of a small gallery specializing in African Masks and Art, who is also currently curating a collection of tattoo's belonging to beautiful female victims, that will fit his Cosmic Journal theme. Ella Nesser is the attractive, but inexperienced murder detective in charge of the case, her main task is to track down the serial killer who has been praying on the city's young women. While trying to prove herself to her more senior collegues, she is also struggling with her break up with her boyfriend. Abel is smart and the young detective struggles to make headway with the case. As more victims are found, an easy culprit emerges - a well to do businessman with a link to them all, distracting her from the real killer who is continuing his work. For his upcoming fiftieth birthday, Abel has a special gift in mind for himself - a new face : that of a beautiful young woman, perhaps that of a young female detective.
Other Titles Being Viewed Right Now